About Ultra Oil
for Pets
Ultra Oil for Pets started with our team looking for the best nutritional ingredients and supplements for our animals to live longer and happier. We learned about the positive health benefits of seed oils, like hemp seed, which naturally contain high concentrations of Essential Fatty Acids that pets need for healthy skin and coats. Ultra Oil skin and coat supplement was created from this discovery with the sole purpose to deliver healthy fats in just the right ratios.
We are proud that both of our supplements, Ultra Oil skin and coat and Ultra Joint, are 100% all-natural, non-GMO, gluten-free, herbicide-free, and pesticide-free. We like to think that while our products are healthy for your pets, they are also healthy for the earth.
A Note From Our Owner,
Tony Klabunde:
"It is a privilege to give love and receive love from all of the special animals in our life. They deserve only the best, which is why we create our products with only the highest quality ingredients. I am full of gratitude for my family and the positive influence Ultra Oil has had on all of our lives. I appreciate you for supporting our mission to provide the utmost care and support for all of our pets."
Where Pets Come First
Our nourishing supplements provide health and wellness solutions for pets and peace of mind for their humans.
Free of Toxins
We care about where our ingredients come from. Pesticides, chemically-enhanced fertilizers, and other harmful additives are never a part of our process. Only safe, natural ingredients here!
All-Natural
Our products use all-natural ingredients with no artificial preservatives or synthetic flavoring to ensure the highest quality product for dogs of all breeds & sizes.
Cruelty-Free
Our products are never tested on any laboratory animals. We conduct thorough research on each and every ingredient to ensure they are safe for all pets.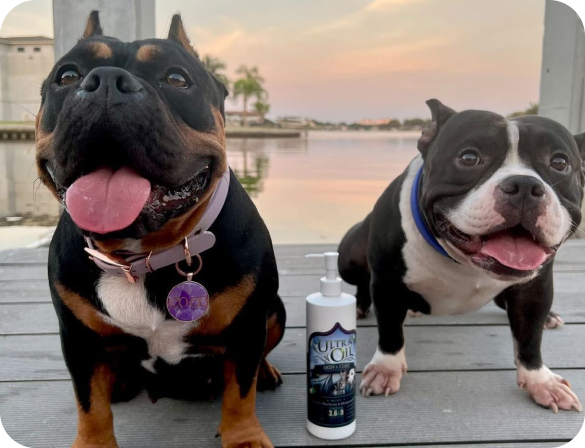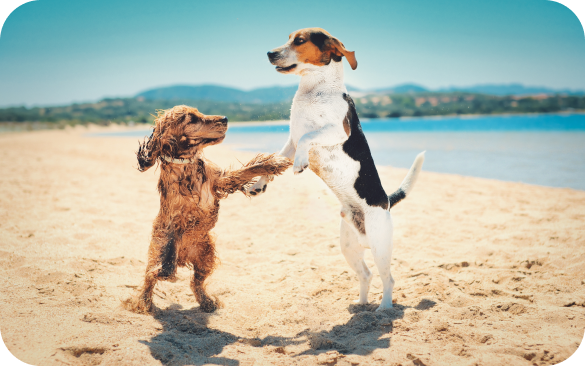 The best nutrients nature can provide
Ultra Oil for Pets is composed of the best nutrients nature can provide. Our primary ingredient Hemp Seed Oil is a perfect balance of Omega-3, Omega-6 and Omega-9. Next we have added Omega-6 rich Flax Seed Oil which is then balance with Omega-3 rich Fish Oil followed by Grape Seed oil to help naturally preserve and act as a all natural antioxidant.
Omega 3 Fatty Acids:
25.0%
Omega 6 Fatty Acids:
45.7%
Omega 9 Fatty Acids:
14.9%